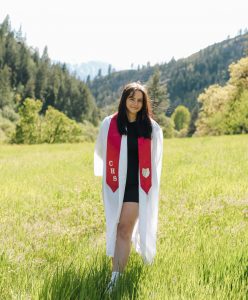 Nina Brenan – 2022 Recipient
I have lived in Leavenworth my entire life and have always loved painting and drawing, which highly influenced my decision to pursue architecture – especially because of all the housing in the area constantly being built. This fall I will be attending the University of Washington to study architecture and design.
I am extremely thankful for receiving the Village Art in the Park scholarship for so many reasons. I love that even when I am off at college I can thank my hometown for support and kindness. I also am thankful for this scholarship because it will help me achieve a higher education at a University of my choice.