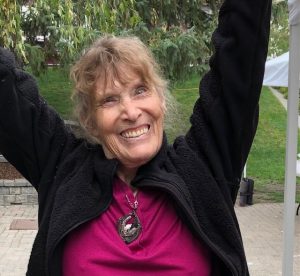 Susie Stinson
I have been doing AIP for many years. I started with pine needle baskets, went to oil painting and finally settled into weaving wire into wearable art. I have been doing AIP the last few years with my jewelry.
As so many of my endeavors involved weaving the art has come easily for me. The joy in it is when a client buys a piece to adorn their most prized Possession, their body. For me there is no greater compliment.
AIP is more than an art show for me. It is home. The other artists are my family and my client family come to Leavenworth to visit.