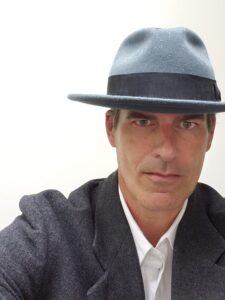 Michael A Knutson
Artist Michael A. Knutson hasn't been one to stay in a place very long.
"I just felt like if I wanted to be an American painter and artist, I should probably go out and get into America," the peripatetic artist said. "If I'm going to paint something I saw, that means I have to live a pretty interesting life. I have to get out of the four square walls of the studio and see things."
Flash back to 2005. Knutson moved from Seattle to the East Coast. He had little money, few possessions and just a loose plan for exhibiting his work. But the following two years would be some of the most formative in his career.
"It was just this sprawling, long, vast journey of learning new techniques and new ways of thinking," said Knutson, who has a studio in Everett.
All of Knutson's works are tied to poems he wrote to give more insight into each piece.