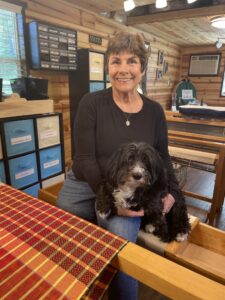 Debra Lamberto
Eagle Creek Fiber Arts
Debra Lamberto is a fiber artist with fifteen years experience. She
began working with fiber when she and her husband started
raising alpacas in Pennsylvania. Debra initially worked exclusively
with alpaca fleece and attended many intensive classes in the art
of spinning, dying and weaving yarn.
Debra and her husband eventually retired and moved to beautiful
Leavenworth. She still works with alpaca fleece and yarn but has
also begun working with other fibers such as cotton and silk. She
enjoys weaving scarves, towels, table runners, rugs, and
blankets.
Debra loves being at venues where she can meet people and talk
about her work.