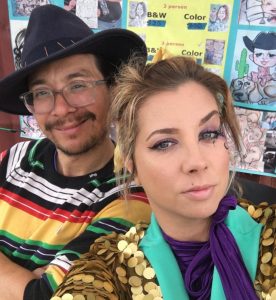 Clifton & Cristina Landry
Pretty Little Outlaws
A married couple creating art separately and together from childhood and drawing caricatures since 2013.
Inspiration from the beauty of nature and the interconnection of the human experience has motivated these two artists to create art that is stimulating, imaginative, and colorful in a unique street art style.
Developing art while living in their van, they travel the west coast sharing their art at various events and festivals.