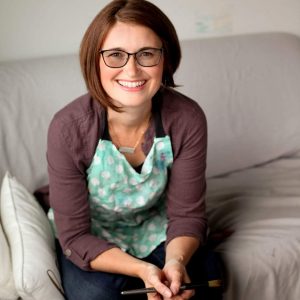 Allison Lewis
Teal Patrick Art
Nice to meet you in the PNW! I am Allison, and a life-long Northwest girl that has loved the beauty
found in nature as early as I can recall. I grew up in the Wenatchee area creating with my hands and any
2D art form, including music. Exploring different mediums and styles at U.W., I received a B.A. in Visual
Arts, and a few years later went back for a B.A. from C.W.U. in Art Education. Putting art and teaching
aside for a few years to be at home with little kids, it wasn't until 2018 I began pursuing the dream of
actually creating and selling my own art!
My amazingly supportive husband and 'business partner' Dan + 4 kids and I have lived in and loved the
tiny town of Cashmere, WA for the last 17 years. We are nestled against the beautiful Cascade
mountains that provide endless inspiration. We love hiking, road trips, music, international food and any
adventure that lead to beauty!
What inspires my art, life, and view of nature is The Creator, the ultimate master artist. Currently my
bodies of work focus on inspirational hand lettering, and local northwest landscapes we have been to, or
as commission works and logos for customers. My landscape paintings and some of the inspirational
pieces are created with a watercolor /mixed media resist process and metallic leaf application,
respectively. Landscapes inspired by different types of printmaking techniques in reverse. As far as I
have encountered, this is a unique way to create a printmaking effect using watercolor and other
mediums. These subjects and styles reflected in my art is what is closest to my heart. My response to
the beauty over the land and words of hope needed today are what fuel my paintbrush. Thanks for
stopping by and I hope you are inspired.
I love answering any of your questions so feel free to email me.