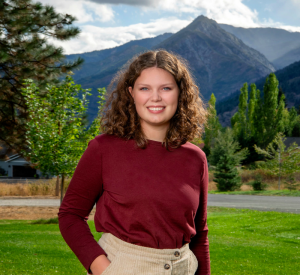 Carly Ostrem – 2022 Recipient
I grew up in Leavenworth and have been interested in theatre and music for as long as I can remember. I have taken voice lessons since I was eight years old and have been a part of Cascade Select Choir through high school. I have also been in many musicals in Leavenworth and Wenatchee. This fall, I will be attending Washington State University to study Child Development and Music. 
I feel very honored to be receiving the Village Art in the Park Scholarship. This scholarship will help me achieve my goals in higher education. Thank you, Village Art in the Park, for providing me with this support!