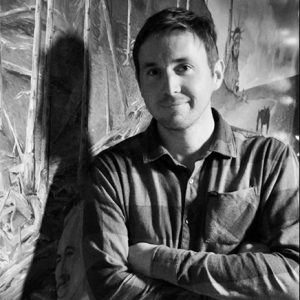 Pete Kornowski
Creating things has always felt good to Pete! Drawing, painting, design, carpentry, music; they're all outlets for his creativity. His wanderlust and urge to explore landed him in Leavenworth Washington a few years ago.
With no formal art schooling, and a handful of non-art jobs throughout his life, only within the last 10 years has he pursed enough art opportunities to work comfortably as a full-time artist.
Each of his artworks fuels a story; creating the sense something is about to happen, or just has. It is ripe with imagery that begs questions, leaving the paths of the story to be completed in the viewers own imagination! His goal is to make each scene believable, yet slightly unbelievable, like a dream when you're not quite sure what's real.