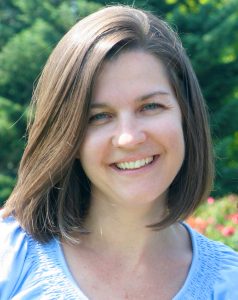 Molly Sims
Molly Sims Art
From the time Molly Sims could hold a pencil, she loved to draw. Molly was born in Moscow, Idaho, and by the time she was 2, she had drawn a picture of herself inside her mother's tummy. At the age of 10 she moved to Spokane, WA.
"Growing up in the Northwest, I spent a lot of time outdoors camping, fishing, hiking, and playing outside. My father is an avid fly-fisherman, who took us fishing from a young age. All the time that I've spent in the outdoors has given me a deep love and appreciation for the natural world and wildlife."
Molly graduated from Spokane Falls Community College in 1996 with a vocational degree in graphic design and a strong emphasis on Illustration. Molly studied at the Schuler's School of Fine Art, in Baltimore, MD, which trains artists in classical drawing and painting methods. Molly and her family moved back to Spokane, WA in 2020.
Molly primarily paints wildlife and birds. Why? "I am inspired by the beauty of the natural world. Everywhere I look when I'm outdoors, we are surrounded by nature's beauty. Spending time outdoors can heal and refresh our souls. I call it green time instead of screen time. There is such a variety of animals and birds out there, that I will never run out of subject matter.
"I start with a preliminary sketch to work out my composition. I then transfer my drawing onto the canvas. I start my painting by blocking in the values while building up layers of color for the textures. I use glazing a lot, which is a form of indirect painting.
"My style is classical realism. I want my subjects to feel lifelike, so my viewer can connect with an animal's spirit to see the beauty and innocence that I see. I like to have a single focus and sometimes keep my backgrounds looser. This style works well with what I want to accomplish."
Molly has been creating commissioned artwork for private collectors throughout the US for the past 20 years and has now sold her work to buyers in 13 countries. Her original wildlife paintings are on display at 'Going To The Sun Gallery' in Whitefish, MT and at the 'Horsespirit Arts Gallery' in Savage, MD.
Molly Sims is a member of Oil Painters of America, International Guild of Realism and National Oil and Acrylic Painters Society
2020 Accepted into the International Guild of Realism Spring Salon Show with painting titled "Silent Hunter," oil on canvas, size 20×30.
2020 Accepted into the National Oil and Acrylic Painters Society, Spring International Online Exhibit, painting titled "Masked Wolf" oil on archival panel, size 11×14, over 1200 entries and only 150 accepted.
2019 Molly received 2nd place for the Maryland State Bear Stamp competition for her painting titled, "Brother Bears". Artists from across America submitted entries.